---
CHANTICLEER POINT/Portland Women's Forum
The memorial at the entrance commemorates Sam Hill and the builders of the Historic Highway.

Sam Hill, Sam Lancaster, John Yeon, Simon Benson & others met here in 1913 at the old Chanticleer Inn to plan the Old Highway. The original inn (1913) burned to the ground in 1930.

This state park was created in 1960 when the Portland Women's Forum gave title to the State of Oregon.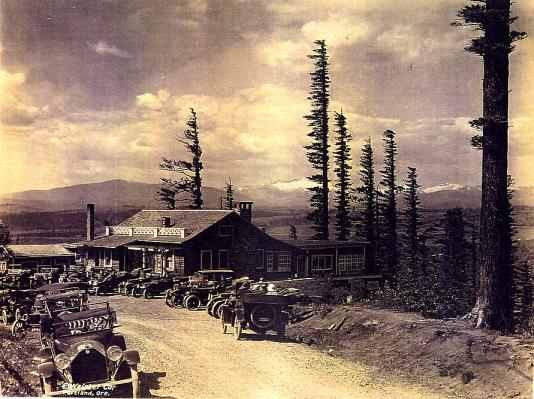 Chanticleer Point is the location of one of the most magnificent views in the world, and on a clear day, is the classic photo scene of the Gorge. If ever a single view could capture the grandeur of the Gorge, it would be the vista from this overlook.

This park hugs the rim of the Gorge with views of the Columbia River 750 feet below, Crown Point about a mile away, vistas of the west end of the Gorge, Larch Mountain to the right and Beacon Rock in the distance.